Chicago's Queerest
Podcast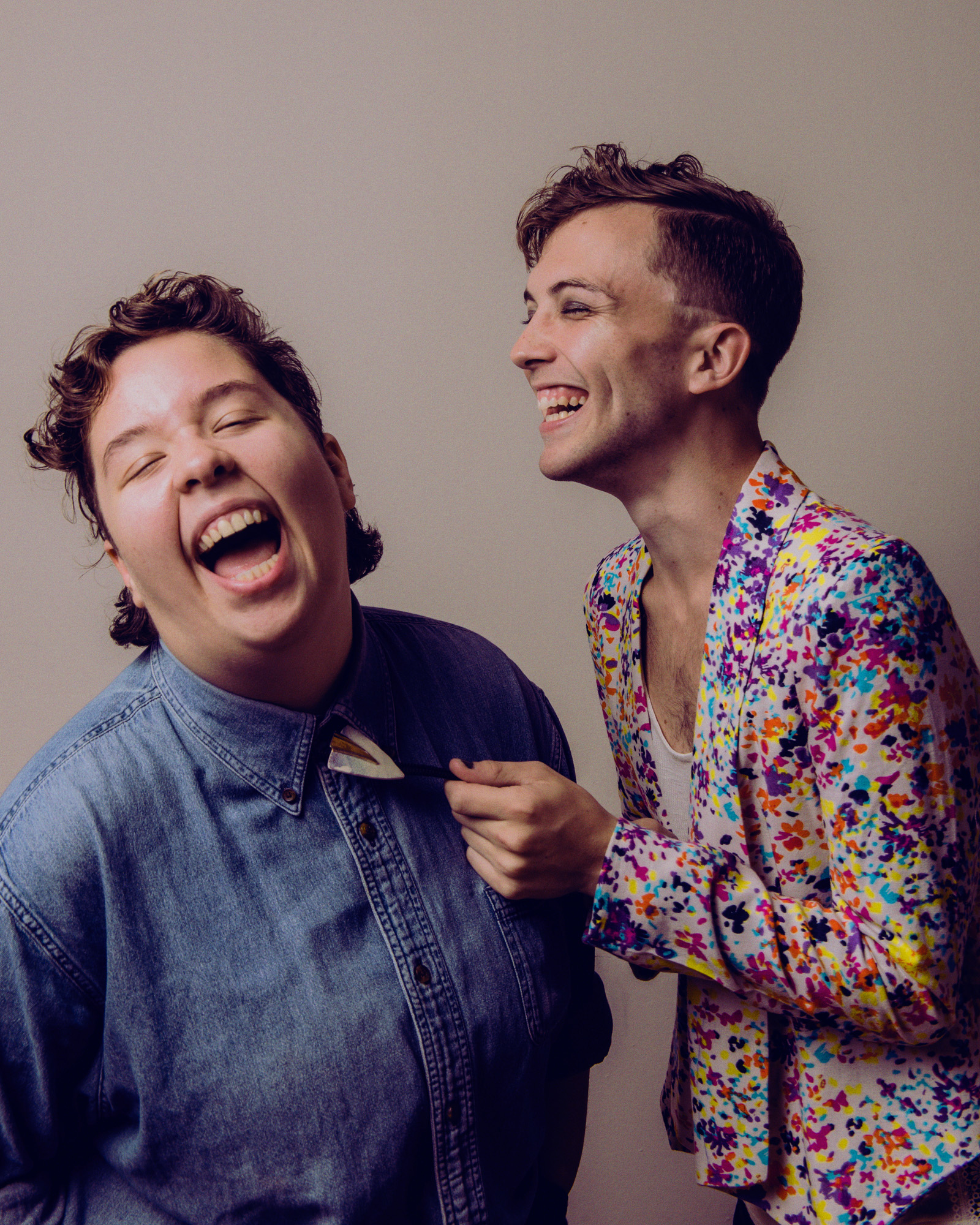 Join our Patreon for our bonus episodes, rewards, and videos!
BOOKING,
PRESS INQUIRIES,
REQUESTS TO BE OUR GUEST
OR whatever, really. Say hi!
Sal
Gado
is an actor and storyteller from the southwest side of Chicago. Recent credits include The Runaway Lab's Doing Drugs and Dying in Space Ritual as well as the short film Holy Trinity. Sal earned a BA in Acting from the University of Illinois at Chicago and has taken classes at The Neo-Futurists and Acting Studio Chicago.

When not performing, Sal can often be found in bed with their girlfriend watching The Great British Bake Off.

Follow them on Instagram, and follow their journey through top surgery!
Donate to their top surgery fund on Venmo @salgaydo
Devlyn
Camp
is the writer and producer of Mattachine: A Queer Serial, and frequently covers the queer beat for the Chicago Reader. Their queer history podcast has been recommended by the Chicago Tribune and earned them a place on the Windy City Times 2018 "30 Under 30."
Devlyn is an alum of Columbia College Chicago, studying Television Writing & Production and theatre. They also write middle grade historical fantasy (featuring queer characters, of course) with their writing partner.
Email if you have any inquiries! If not studying queer history, they're likely watching Frasier.
submit your work
Send us your queer music, events around Chicago, and charitable organizations!
We love promoting queer work on the show.
Submit a request through the form above!